My niece, Alyssa Ruth, born 15 October 2004 weighing 6 pounds or so.
Even Newer
New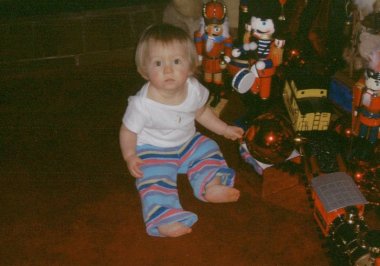 She likes to smell Uncle Jed's feet and express her disgust by
waving her hand in front of her face. As if baby feet never smell.




The nutcrackers creep me out, too.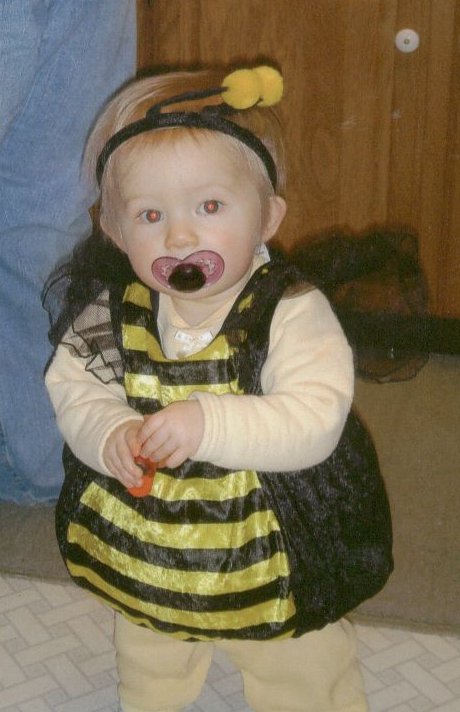 Dressed as a little honey bee for halloween.




If there's a picture that sums Alyssa up pretty well it's
this one. She loves Dora the Explorer, she likes to take
things out of drawers, and her hair is prone to electric
charges.





Uncle Jed (me) holding Alyssa. I'm also her Godmother since my brother-in-law's brother gets to be the Godfather.
It's a good thing her eyes were closed because otherwise she might have seen me and been frightened.



A better picture, this time her daddy is
holding her more aptly so she is happy.



In the three rightmost pictures she is sleeping, which is what she does when
she's not eating. The leftmost picture looks more like a mug shot, and she's
even wearing one of those "Property of..." shirts.





Watching Niel Cavuto, concerned about whether the strength
of the dollar will hold with record deficits and growing
European and Asian economies.




Dreaming about scoring touchdowns (49ers fans only
see touchdowns in their dreams anymore.)




Crying because she just learned that both her mommy
and daddy are Raiders fans.




Love me, honor me, but do not worship me.




Okay, I give up. Worship me, then.



Alyssa's daddy is a 250lb toddler.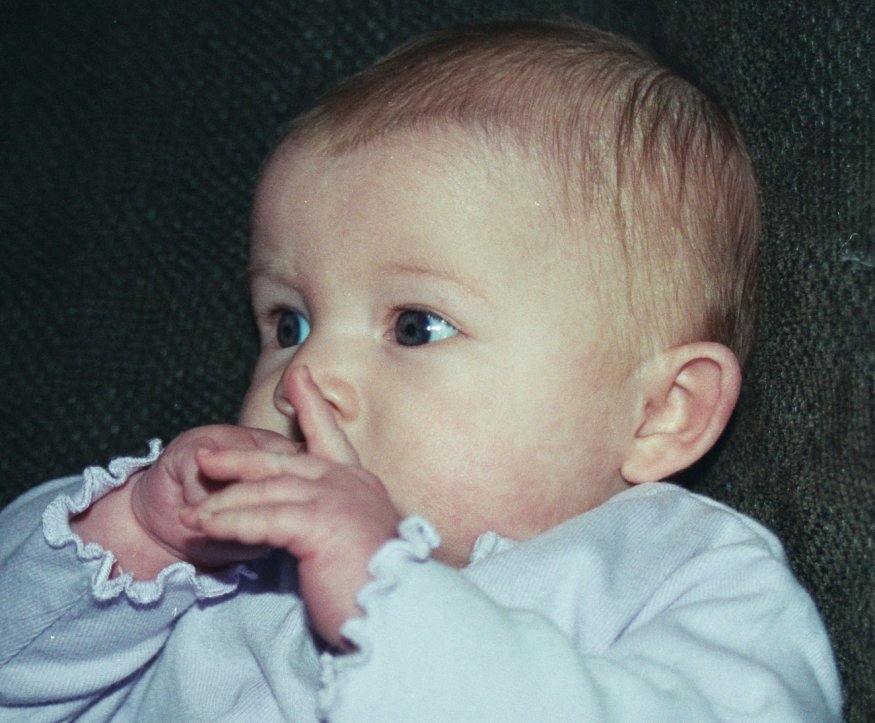 This picture is too cute for a witty comment.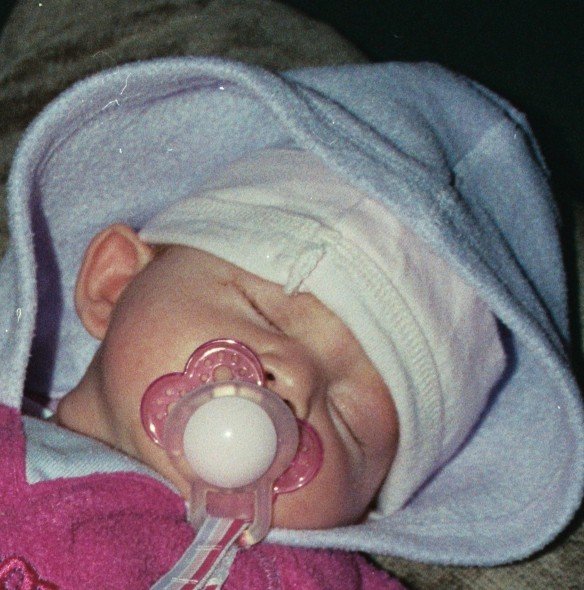 'Sup, homey.




Also too cute for a witty comment.




Alyssa with her mommy (my sister).




Hey, what's that?




Whoa! A bee!




What a cute, devilish little snicker.




Just chillin'.




She's six months old now. Holy smokes.




Child endangerment. Actually, it looks like some one is
holding her and is hiding behind her.




Smiling.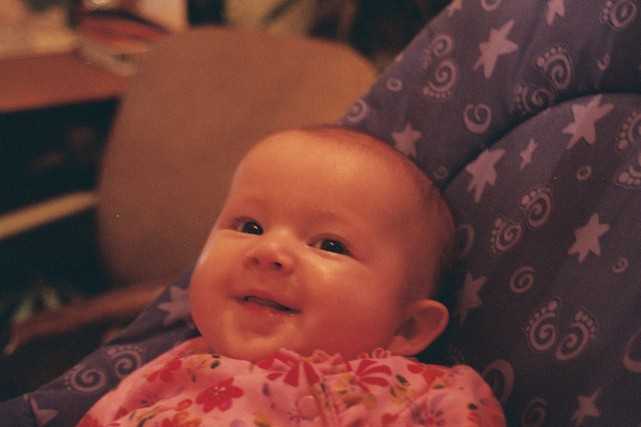 Smiling some more.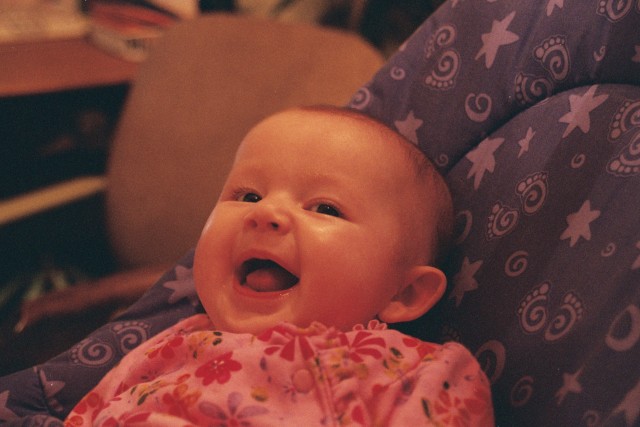 Still smiling.




Alyssa with her daddy.




First time touching a bunny.