How to Get Around Albuquerque
As of August, 2013

Where am I and how did I get here? Only you can answer the latter, but as to the former, the contents herein are designed to highlight various aspects of life in Albuquerque. Goods and services are, for the most part, local to the UNM area. Where are all these places?
Restaurants Close By
On Central
Frontier - 2400 Central, You're not a real Lobo until you've consumed an enchilada plate at 2:00 am here
Olympia - 2210 Central, Consistently good Greek
Yasmine's Cafe - 1600 Central, Middle Eastern, fast and good
The Cube - 1520 Central, Barbecue, hot dogs, fries

Down Cornell
Gyro's Mediterranean - Greek, popular, nice lunch with outside tables
Saggios - Pizza and beer, frenetic energy along with good pizza

Down Harvard
Which Wich - your combinatorics problem while you eat: how many different sandwiches are possible?
Cheba Hut - excellent sandwiches
Kai's Chinese - standard American Chinese, can get very full at noon
El Patio - New Mexican, fantastic green and red chile, nice patio in front

Down Yale
Times Square Deli Mart - yes, it really is a New York deli, try to resist the cream-filled canneloni innocently sitting on the counter
Rasoi's - Indian, kind staff, good food and relaxing surroundings
Annapurna World Cafe - all vegetarian, great chai
Farther Out...
Chillz - 2720 Central - Estancia grown rasberries atop custard icecream and the ever reliable funnel cake!
Flying Star Cafe - 3416 Central, great for dessert and coffee; serves a full menu also
Il Vicino - 3403 Central, brew pub, pizza, sandwiches, typically loud and fun, great for people watching
Quarters BBQ - 801 Yale SE, go here when you are really hungry and not on a diet
Chen's Chinese Food - 235 Juan Tabo NE, great little Mom and Pop place (Thanks, Joe!)
Evergreen Buffet - 11001 Menaul NE, northwest corner of Menaul and Juan Tabo
India Kitchen - 6910 Montgomery NE, great Indian food near the corner of Montgomery and Louisiana
Pho Nguyen - 7202 Menaul NE, Vietnamese, quite good, excellent service
El Pinto - 10500 4th NW, huge, beautiful Hacienda style Mexican restaurant, in warm months the large outside patio is a great place to take out of town visitors
Coffee Houses
R.B. Winning Coffee Co - 111 Harvard SE, good coffee, fast for lunch, lots of attitude
Satellite Coffee - Central and Harvard SE, high quality fully leaded caffeine delivery food and beverage options, all in a smooth/cool/tech atmosphere complete with big chairs and small soft lights, go here to start your tech blog rather than get any real work done
Groceries
Alpine Sausage Kitchen - 2800 Indian School NE, traditional German meats and small selection of imported items, Vera may bite your head off so take a number and shut up!
La Montanita Coop - 3500 Central, everything organic, beautiful fruits and vegetables, bulk foods
Smiths - 2620 Carlisle NE, standard grocery store: nothing spectacular, but has a lot of everything
Smiths - 320 Yale SE, same thing, alternate location
Housing
UNM Next Door
UNM Off Campus Housing
Craigslist Albuquerque Apartments
Pharmacies, etc.
Walgreens - 2950 Central, a standard pharmacy and variety store, includes liquor sales, go figure...
Walgreens - 3501 Lomas NE, ditto the above as well, although this location has the distinction of not including liquor
Wal-Mart - 2701 Carlisle NE, everything you could possibly think of for under $100
Wal-Mart - 301 San Mateo SE, same thing, alternate location
Movies and Video Stores
Movie Guide and Showtimes

Century Theaters Downtown - Central and 1st Street
Century Rio - Take the Jefferson exit from I-25
Cinemark 8 - 4591 San Mateo NE, second run moves for $1.50
The Guild - 3405 Central, maybe the last remaining independent movie house in the city, shows off-beat, fun stuff
Blockbuster Video - 2820 Central
Hollywood Video - 106 Girard SE
Recreation
Bicycling
Bicycling Trail Map
Albuquerque Road Runners
Ski Sandia Peak
Ski Santa Fe
Ski Taos
Swimming/Outdoors/Sports
Hiking/Exploring New Mexico
City Attractions and Fun Stuff

New Mexico Rio Grande Zoo, 903 10th Street SW, 764-6200: See the polar bears!

Albuquerque Aquarium, Rio Granda Botanical Garden, 2601 Central NW, 764-6200: See the sharks!

National Hispanic Cultural Center of New Mexico, 1701 4th Street SW, 246-2261: Un punto de partida para arte, cultura, y baile!

New Mexico Museum of Natural History and Dynamax Theater, 1801 Mountain NW, 841-2800: See the dinosaurs!

National Museum of Nuclear Science and History, 601 Eubank SE, 245-2137: Oppenheimer, Fermi, Enola Gay: Learn about 1940s New Mexico!

Indian Pueblo Cultural Center, 2401 2nd NW, 843-7270: Broaden your knowledge!

Old Town, Central at Rio Grande: It all started in 1706!

Sandia Peak and Tramway, 10 Tramway Loop, 856-6419: A ride you won't forget!

New Mexico Symphony Orchestra, 3301 Menaul NE, 881-9590: Impress your date!

Popejoy Hall, UNM Campus, 277-3824: There is life beyond Farris!

Albuquerque Museum, 2000 Mountain NW, 243-7255: Appreciate something different!

Albuquerque Indoor Karting, 5110 Copper NE, 265-7223: Show off your driving skills!

The New Mexico Veterans' Memorial, 1100 Louisiana Blvd. SE, 256-2042: Give your thanks to a NM Vet!

American International Rattlesnake Museum, 202 San Felipe NW, 242-6569: Check out the rattlers!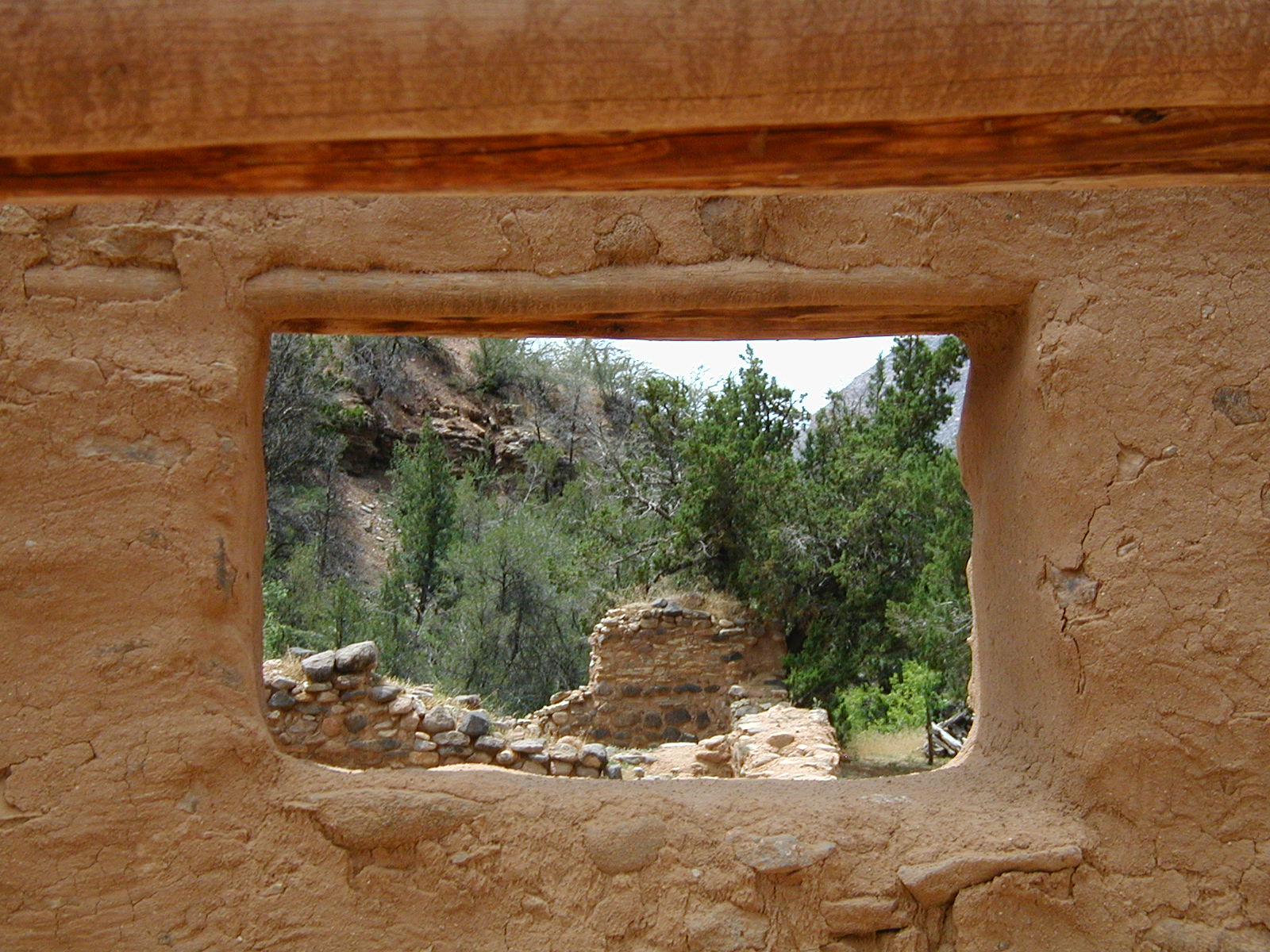 Albuquerque Data Compendiums
Albuquerque Detailed Profile
Albuquerque on Wikipedia
Duke City Fix
Henry Shapiro's Culture Finder
Clear your Head: Great Day Trips
And Beyond....
All Photos: Copyright 2008-2013. Leigh Fanning. All rights reserved.