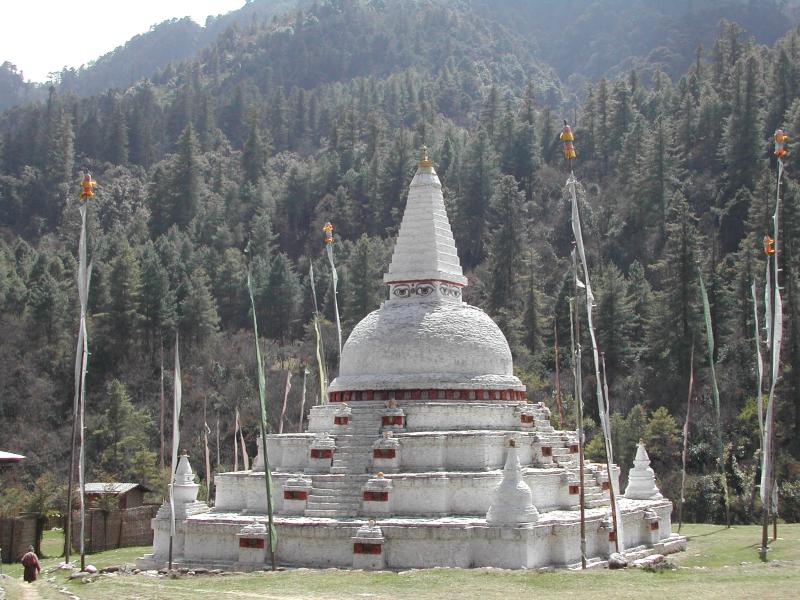 The Chendebji Chorten
This large chorten (a stone Buddhist monument often containing relics) sits quietly by the side of the road, a few miles from the small village of Chendebji and far from any large town.

Built by a Tibetan lama in the 19th century to cover the remains of an evil spirit who was killed on the spot, the chorten, in Nepalese style, is modelled after the Swayambhunath in Kathmandu.

Photo taken: April 7, 2003

Click here to download a full size image. Caution: Full size images are about 2 million bytes and may take a long time to download.